Mumbai, March 2020:  On the occasion of Holi, celebrate the festival of colours with your near and dear ones at one of the most beautiful resorts in Matheran. The Byke Hospitality Ltd, India's fastest emerging hospitality group with its unique concept of pure vegetarian delicacies has introduced an exciting day-package on the occasion of Holi.  The exclusive package for The Byke Heritage, Matheran on 10th March 2020 includes a complimentary breakfast followed by playtime from 10.00 am to 1.00 pm. Thereafter, there will a slot for Gulal celebration. Going by the Holi tradition, The Byke Heritage team will also offer Thandai and Pakoda along with some foot-tapping music to give you the perfect feel of the festival.
That's not all, Rain Dance is also part of the deal which will add a lot of fun and frolic to the celebration. Get soaked in rain and colours like never before. Food remains the highlight of any Holi celebration, so get ready to treat yourself to a sumptuous meal that includes dishes like Khaman Dhokla, Chole Punjabi, Rajdhani rolls, Aloo Rasawala, Dal Punjabi, Fruit custard, Besan Laddu to name a few.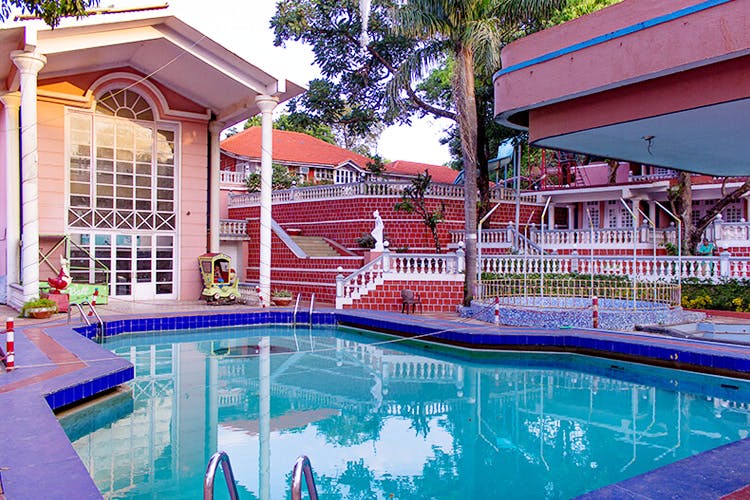 Additionally, The Byke Heritage at Matheran will also allow guests to access the swimming pool and other recreational zones to make the most of the day. It is a pocket-friendly and homely travel getaway nestled amidst the green hills giving people an enchanting experience like never before. After all the celebration, the checkout will happen at 4 pm. The total package will be worth INR 3,500 per couple.